Mozilla Firefox on Nokia N95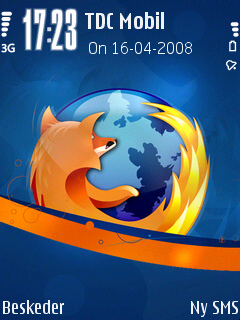 There is a lot of work going on to get Mozilla Firefox to run on mobile devices and the developers has already come a long way.
Unfortunately Mobile Firefox isn't available on Nokia N95 yet. The picture you see is just a theme for the phone. So it's just a themed icon for the built-in WebKit browser.
Mozilla Firefox for Mobile phones are currently known as codename Fennec. It's available for the Nokia N810 mobile phone. The Nokia N810 is a Linux based tablet.
Hopefully Mozilla Firefox will be available for the Symbian OS, which most Nokia phones uses. Symbian usage is really big in Europe, while Windows Mobile usage is high in the US.
Christian Sejersen earlier this year on the FOSDEM event said that the Symbian people were looking into porting Mozilla to the Symbian platform. Hopefully we'll get an update soon on this.
Harry Li from the Mozilla community is currently trying to port NSPR to the Symbian OS and is almost finished. Check out the bug report.
August 13, 2008 01:45 PM | Posted in
Mozilla