Mozilla
Mozilla is an open-source web browser, designed for standards compliance, performance and portability. Mozilla is the best web browser available!
Mozilla articles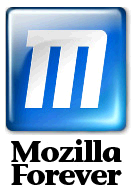 Build your own version of Mozilla Firebird and Mozilla Thunderbird. Read more here.
Extend the context menu in Mozilla. Get Linky.
Stay up to date with the development in the Mozilla community. Visit Blogupdates.
Using Mozilla in testing and debugging web sites? Read the article.
Confused about the files in your Mozilla profile directory? Get the answers.