People
Lucky or unlucky?
Here you have the possibility to get a visual of the some of the people I had to live with! This is just some of the many people that I meet in India.
These were just lucky or unlucky depending on the way you see things to have their picture taken.
Francois Hallema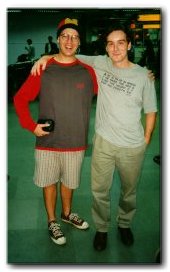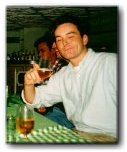 A good friend from Holland that worked for Times of India. He was also assigned to stay with the famous Miss Anand.
Francois now has his own very successful company back in Holland doing marketing analysis.
On the big picture you see Francois hanging out with Australian Joe.

Peter Eskildsen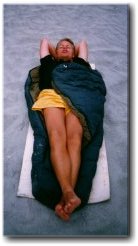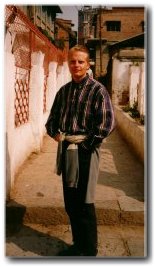 The big blond Dane is one hell of a guy. Well on the picture he almost looks like a model, but don't always trust pictures! He and I shared a room at the infamous Miss Anand. Traveled around Nepal and back to Bombay with him. We had loads of fun and beer.
He's now back in Denmark, trying to get his master degree.

Johannes Norton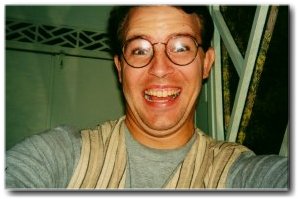 A really cool dude from Australia. A Bollywood superstar! He was in a commercial for some boots.
Co-founder of the Bisp Brothers Fük fan club!

Vinni Toftmann and Sandeep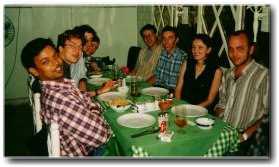 The Danish girl Vinni was working for a Danish company called EAC Graphics. She had been in India for a few years so she knew her way around in the nightlife of Mumbai. She is now back in Denmark.
Vinni should be pretty easy to spot on the picture; Sandeep is the first person to the left.

Achim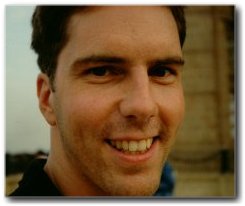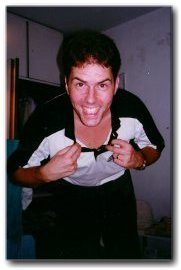 A German trainee who was working for Indian/German company in Mumbai. He's the man behind the famous expression: You're weak and minor!

Soccer team
Mumbai's most famous soccer team through all times. This team consisted of pure Danish quality players from Maersk India, EAC Graphics India, Hempel and two AIESEC trainees (I was one of them). Here we are just before another final that we reached.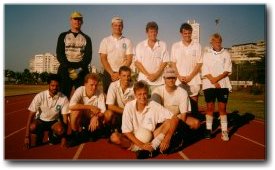 Thomas Mullerring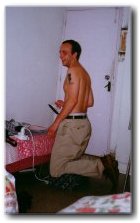 On the picture you see Thomas ironing a shirt for the very first time in his long life!
Thomas is still in Mumbai, working for Siemens.

Danish Thomas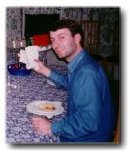 A damn good badminton player but not that good tennis player :)
Thomas is now in Delhi where he's in charge of the northern region of the EAC Graphics company.

Tuula Hirvelä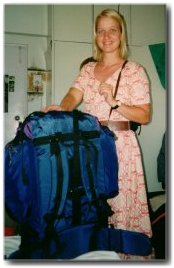 Totally cool Finish girl that I spend all to little time with. Actually most of the time was spend in airports!
This girl is a true globetrotter. Mention a place on the earth and she's been there. Now live and works in Finland.

AIESEC gang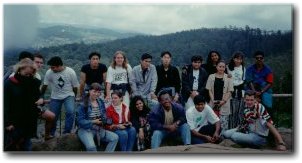 These are all the foreign trainees gathered in Ooty, in the southern of India.